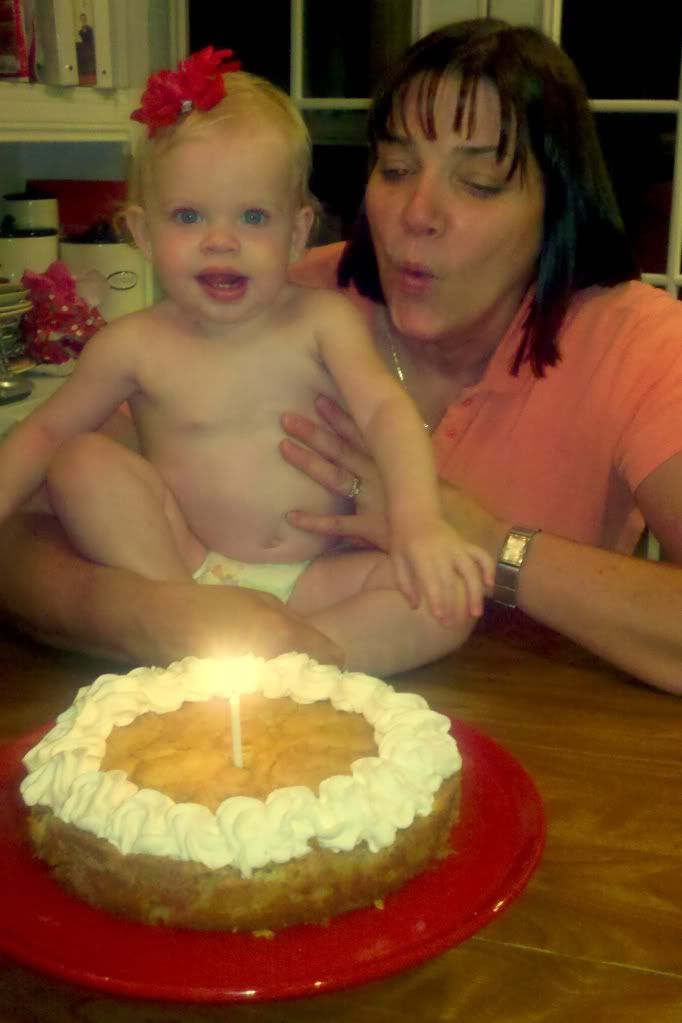 We love apples at our house and while cake is growing on me, I'm still a frosting girl at heart. So when I read that this week's
French Fridays with Dorie recipe
, Marie Helene's Apple Cake, was more "apple" than "cake" I was on board. I made it for my mom's birthday dinner (that's her above with Baby Strawberry, who since her birthday has decided that people singing to her is the single best thing in the world). Since we don't have any alcohol around here, I opted for extra vanilla and a little almond extract to flavor the cake batter. It was delicious and I love how quickly it came together. I'll definetely be making this cake again when I'm looking for something simple and tasty- that's how we like it around here.
For this easy, yummy recipe you need to get a copy of
Dorie's newest book, Around My French Table
. It's on sale now!
PS This picture was taken by my phone when my
beloved camera
was in the shop! Thank goodness my pretty is back!