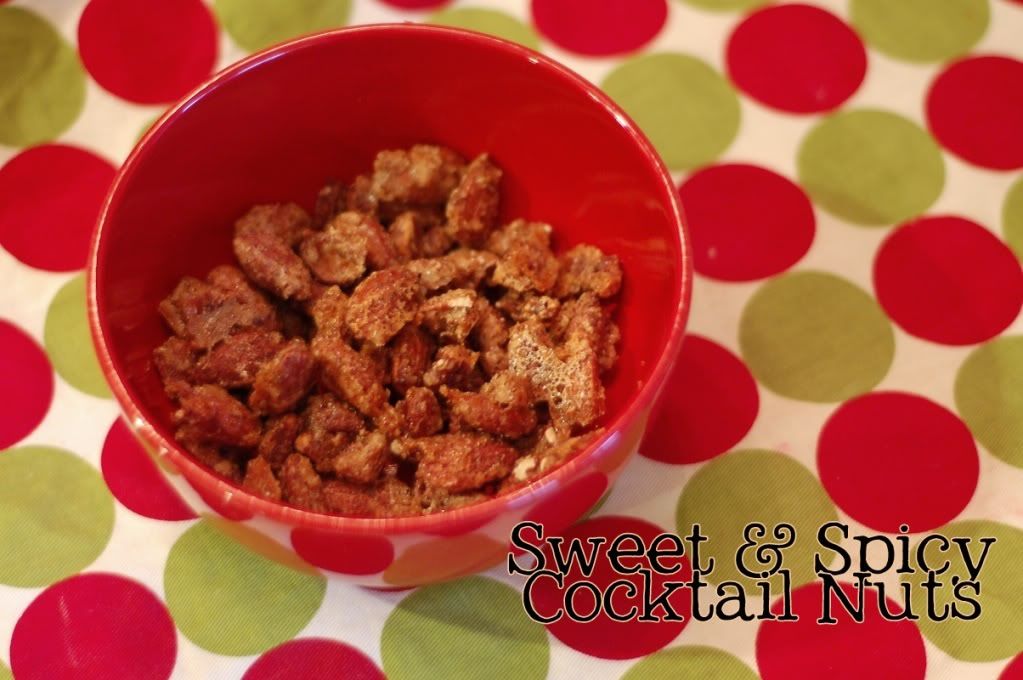 My blog has stayed pretty stagnant lately but it's certainly not indicative of my kitchen! I've used (no joke) three bags of flour in as many days. We've been busy and enjoyed Christmas. My
KitchenAid
, Ms. Empire Red, got a
new boyfriend
for Christmas. Don't worry, I'm still in love with my
KitchenAid
but I am excited to have the
Bosch
for bread making. I've always felt a little guilty about overusing my dearest mixer on big batches of cinnamon rolls or brioche! Yesterday, after all the commotion died down, I made a big batch of wheat bread, rolls, a batch of orange rolls and a batch of cinnamon rolls. My Tall Man, Mr. Carbohydrate himself, is enjoying my present too.
So about this
French Fridays with Dorie recipe
. It's really simple- some sugar, spices, nuts, and a egg white. I had my son do the whole thing (with a little direction) and he had fun and enjoyed the final product. Get the recipe from
Dorie's wonderful book here
. I'm going to try another sweet cinnamon version next and soon, because I think these would be great for any party (or to snack on around the house, what we did!)
I have lots of yummy recipes to post and hope to be back soon. Merry Christmas from my house to yours!