It's
Tuesday
again, and while I'm shocked at how fast the week has flown, I'm just grateful that I planned ahead and made this delicious Dorie treat a few weeks ago! Although this looks pretty fancy, it's nothing more than a pie crust placed in a springform pan and piled high with fruit and a quick custard. Easy, I promise. Plus, with the pastry, the fruit, the filling- all the amazing ingredients come together to make a real crowd pleaser.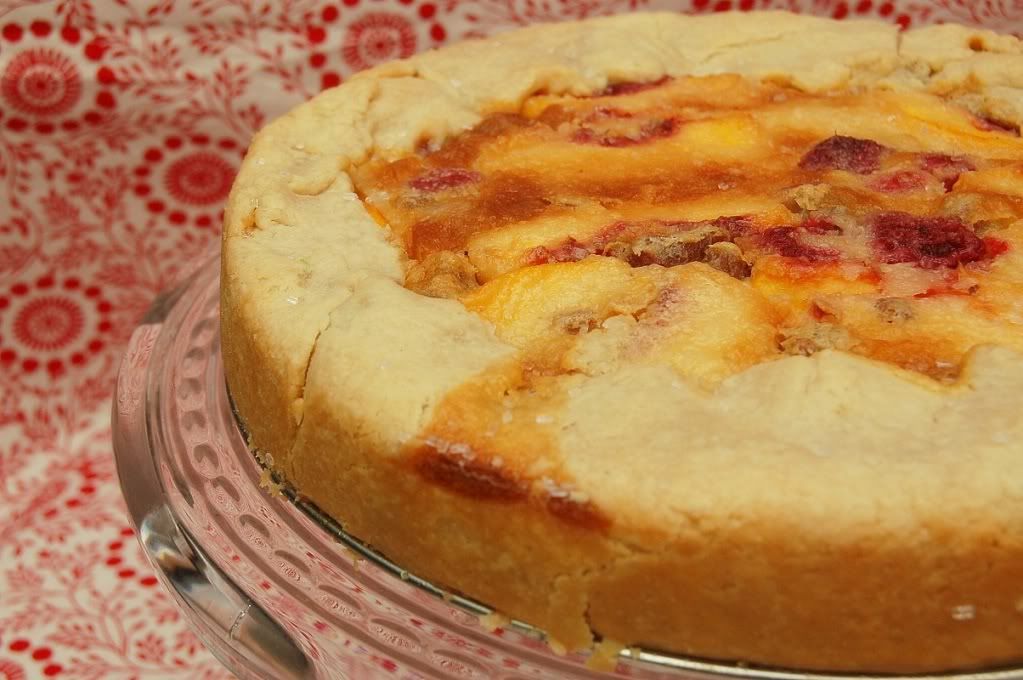 Grab the recipe from
Cakelaw
or, better, yet,
buy the book
. This delicious recipe is yet another example of the merits of joining a baking group- I'd never have tried it without the push, but we all loved it!