Today I took two sheet cakes to Church and couldn't believe how clean and perfect the extra
sheet pans
in the kitchen were, compared to mine (that are only about six months old, and diligently scrubbed). Whenever someone sees my pans, though, they instantly comment on the liners and ask what they are and why I have them. I'm crazy for
Silpats
and usually start an overly long conversation about how awesome they are, how much they cost,
where to buy them
, why you need one, two, four, whatever, and how I couldn't live without them. So I figured that sharing
Silpat's
with you for my first Wednesday Want was appropriate!
Here's the scoop from the source- "Silpat nonstick baking sheets are made of woven glass coated with food-standard silicone. Used daily by professionals, the sheets offer multipurpose uses for preparing, cooking, and heating up food. They're also easy to clean--simply wipe them off using hot water and dish soap. Store them by either rolling them up or keeping them flat. Do not cut Silpat baking sheets with metal, but with DeMarle's Exoglass cutters or knives. Silpat baking sheets replace parchment paper, and are heat-resistant up to 480 degrees F. The Silpat makes any baking sheet nonstick- no greasing necessary. The baking sheets are made in France."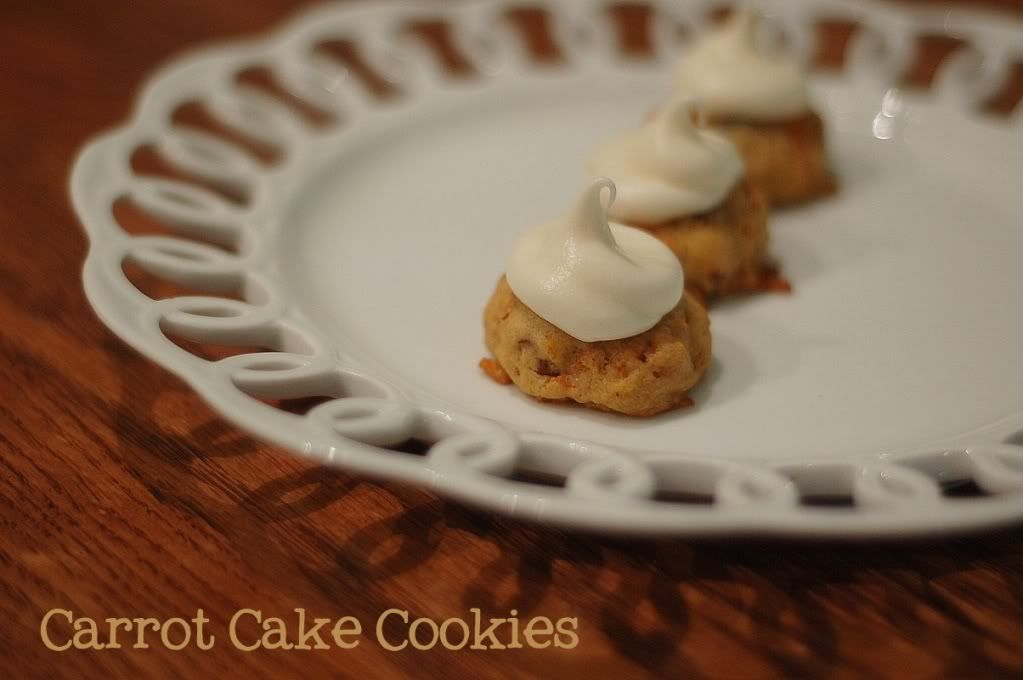 When I made Dorie's
Carrot Cake Cookies
, I didn't have enough
Silpats
for all of my baking sheets. I used an airbake sheet for one batch and they came out totally flat and malformed, instead of perfectly shaped (and pleasantly plump) like those baked on the
Silpats
.
With certain recipes, I really prefer flat cookies- but this is more irregular and accidental than perfectly thin.
Silpats aren't just good for cookies, though- I like to roast veggies or meat on them, bake my rolls on top (no greasing necessary, remember?) Sometimes I roll out pie crust on my sheets. They also help keep the mess down when I'm baking pies,
muffins
, or cupcakes (I put the lined pan right under the pie or muffin tin and there's no mess, overspill, or "brown bottoms" on the muffins!) They're easy to clean and don't require you to scrub the whole sheet pan or to throw away endless parchment. No, Silpat doesn't know anything about me or my little blog but I really think you should get to know them. I've tried the Wilton and Cuisinart knock offs and assure you that the
Silpats
, the real deal, are worth every penny. Please leave a comment and let me know your favorite thing use for
Silpats
!
PS- One more thing- these babies will last forever (I think 3000 uses is even enough for me) but make sure you never cut on them!