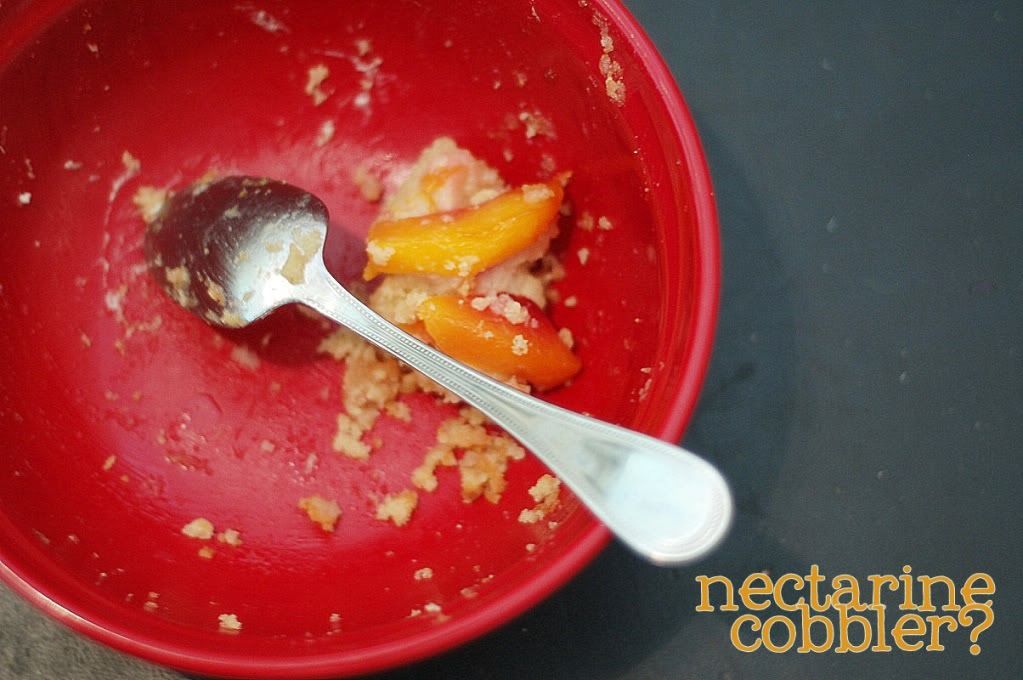 My family suffers from birthday clump up- my husband's, brother's, mine, and now Baby Strawberry's birthday are all within a couple of weeks. It's wonderful but crazy and when I found myself making yet another birthday dessert last week I hoped everything would align, knowing this summer time "Cranberry Upside downer" was important- going to my hubby's work! I also made the apple tart that morning, took care of two kiddos, and was all ready to leave when it was time to flip the cake onto the platter. I'm sure you can see the beginning from the end- the cake topped all over my baking sheet and table (which was thankfully clean, even if it isn't fancy and pretty like all these lovely
kitchen tables
) and was not interested in going back together! I was already late (as usual it seems) and there was no time to make something new, so I put it in my pretty red hobnail bowl and wished for the best.
Fortunately, Dorie delivered and even crumpled, this was one of the most delicious
Dorie treats
I've made yet! Of course, I was still pretty frazzled from the tragedy and while I remembered my camera bag, I forgot to put my camera inside! So all we have for pictures is the tiny bit of leftovers we brought back from my tall man's work. This stuff was yummy, I'm telling you!
CSN Stores
has offered to let me review something and I think I should finally get a cast iron skillet (of course I'm loving the
expensive, red, Le Creuset one here
but I'm sure I could be happy with
something more practical like this
). The first step to make the cake is to cook the sugar and butter together to make the glaze for the fruit. I bet I could do that step in the skillet, line up the fruit, and pour in the batter (not unlike the
Tart Tatin
). Throw it in the oven, pull it out and serve ice cream or whipped cream right on top, what do you think?
I have some new nectarines on the counter and can't wait to make this again- skillet method or even served right out of a bowl! Even blurry phone-pic Baby Strawberry wants more cobbler/cake/deliciousness- and I can't get her to eat fruit most days, despite her nickname! Thank you Sabrina for such a great choice! Get the recipe from
her blog here
(or
buy the book already
, it's wonderful!)