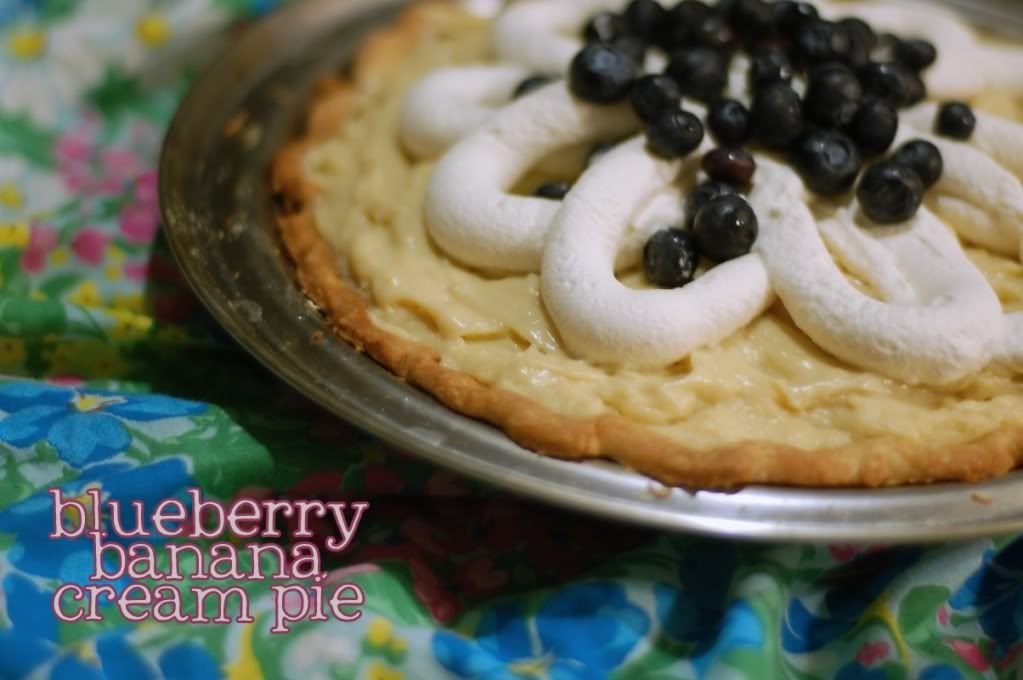 It's a new year! I know everyone is in the middle of resolutions and things but why not start with a chocolate cookie, right? This week's
Tuesdays with Dorie
recipe is a spicy, chocolaty cookie- midnight crackles to celebrate the new year and TWD's three year anniversary (I can't believe how the time flies!). I modified the recipe and wrapped the dough around mint three musketeers (Target Christmas clearance!) But obviously, you aren't looking at chocolate cookies, since I forgot to grab the pics from my mom's camera and my brother couldn't figure out how to get the pictures emailed to me for some reason.
Card reader
drama he claims, but I love my card reader, and my mom's, since we bought it too. Whatever the case, my cookie pictures are in limbo for tonight!)
So we have pie instead. I made a whole bunch of pie crusts for a Christmas party and while my kitchen was covered in flour and butter I made a few extra to freeze- pretty much no more effort and a lot of benefits. We had ripe bananas, ready to go blueberries, and whipped cream waiting to be used, so banana cream pie was on the menu. After I baked up the crust I layered in bananas, pastry cream (no cinnamon, per my mom's request), blueberries, bananas, pastry cream, and whipped cream on top for good measure. My family gets a lot of baked goods and sometimes they shrug off totally yummy things, so I was prepared for that response but instead I had two big guys vying for the last slice of pie (my tall man won out, with the husband claim, but my brother said I owed him a pie for all his babysitting). The pie was a hit- even with teething Baby Strawberry.
See the full recipe and a sweet post on the
TWD site
(the actual cookies) or
buy the book
(it's a great investment, but I'll be honest, it might make you need to invest in some new jeans too!) As for the banana cream pie, I looked for the
recipe
on my blog and found it at the first of January 2009- apparently it's proper new years food (although since it is new years, I'm grateful the pie is all gone and it's oatmeal for breakfast instead!)