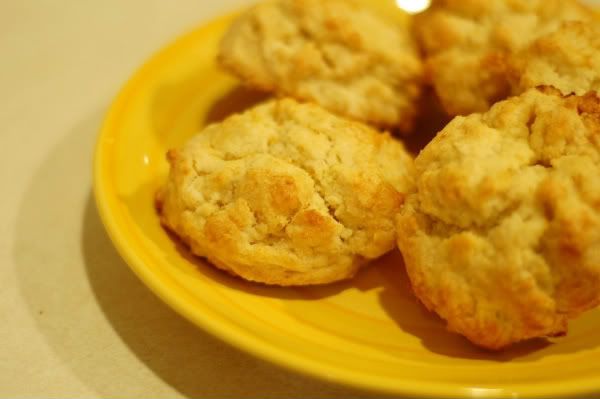 If you're thinking I missed the shortcake boat, you're right. I made the wrong recipe for this week on accident! Never fear, though, since any
Dorie treat
is guaranteed to be delicious. These Shortcakes were no exception.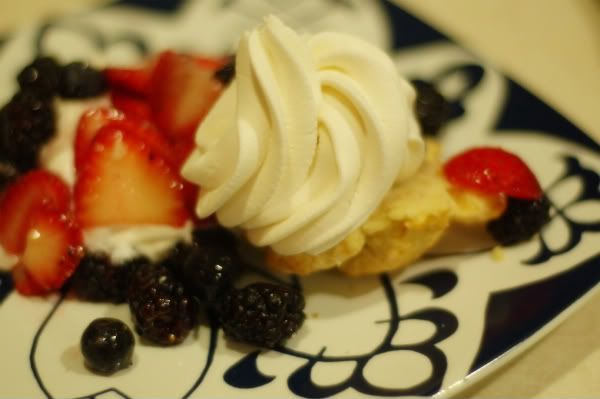 I only made half a batch because I almost passed out when I read the recipe and did a quick "butter per serving" approximation. Before you go calling me
Ellie Krieger
, I do bake out of
Dorie's lovely book
often enough that a little butter doesn't scare me- I know you're all SO surprised. Even so, lots of butter, with lots of cream (so essentially more butter) and not that many servings left me a little nervous! I'm not sure why I kept avoiding this recipe for these reasons, especially since I've openly confessed my love for pastry cream which is much more deadly, nutrionally speaking! So, back to my faulty logic, I halved the recipe and used a cookie scoop to make smaller shortcakes. Piled mile high with berries, no one noticed. Then I topped them with lots and lots cream, because apparently I don't count the calories in the garnish in my crazy reasonings! I have to say, this recipe is simple and easy and a good use of cream if your container is about to go bad (I'm told some people don't bake often?) It came together in a hurry, only required a few minutes in the oven, and was extremely versatile. And these tasted great, butter, cream, whipped cream and all. A definite make again!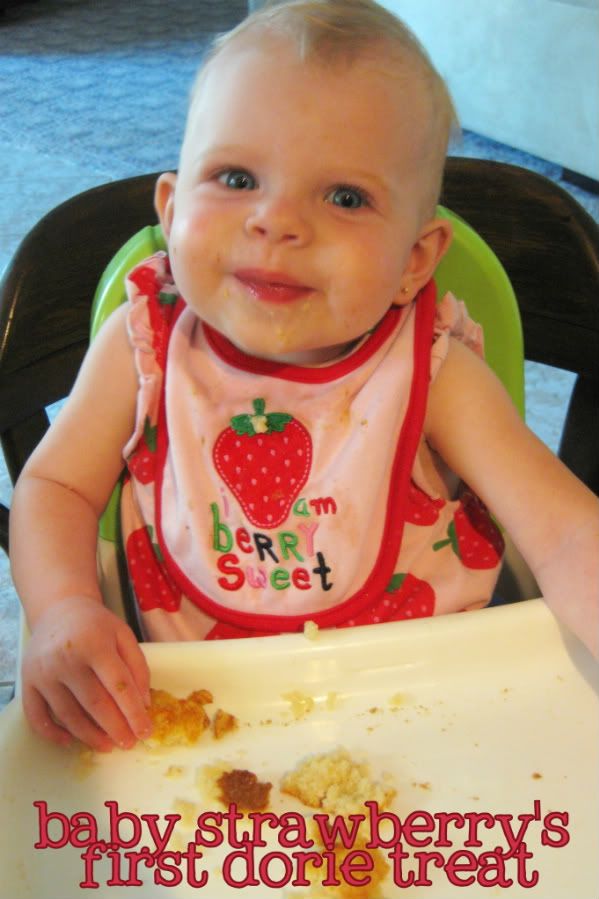 Find the recipe here
-
Cathy
is one of my favorite TWD bakers (thanks for the great choice!) And if you don't have all your weeks mixed up like I do, you can see the beautiful
Raisin Swirl Bread
from the rest of the TWD group. Hopefully I'll sneak that one in later this week!